Jerry Cowart Art Collections
Shop for artwork from Jerry Cowart based on themed collections. Each image may be purchased as a canvas print, framed print, metal print, and more! Every purchase comes with a 30-day money-back guarantee.
About Jerry Cowart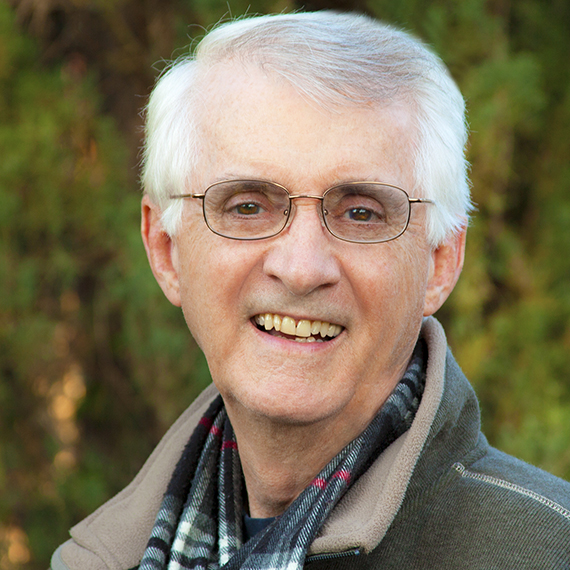 Jerry Cowart, Award Winning Photographer

Fine Art America BLUE flash Contest winner from Group Loving the COLOR BLUE 2014
"Blue Lake Fishing At Tuolumne Meadows California"

Winner Most COLORFUL Photography Contest On Fine Art America 2013
"A Ferris Wheel Ride At Night"

Soft Pastel Dandelion took second place at the F-Stop Camera Club, the premier photography club in the San Fernando Valley, California.

My photographs have been featured in 60 Fine Art America groups

Welcome to Jerry Cowart Original Fine Art Photography I hope you enjoy viewing my work.

I hope you enjoy viewing my affordable original photography prints that come in variety of sizes and unique subject matter. My inspiration for my photographs comes from my adventures into nature and other unique subject matter I come across. I invite you to look at my photos of animals, nature, sunsets, flowers, beach, seascapes, trains, classic cars, carnival circus, classic cars, landscape, black & white mixed with other diverse subjects.

All my original photographic prints make perfect gifts such as, wall hangings, greeting cards and posters for the home, office and for special occasions like birthdays, anniversaries, weddings and holidays. A special gift for someone special at affordable prices.

As a successful award winning graphic designer for over 40 years, my interest in photography started during my tour in Vietnam in 1968, when I carried a Kodak 35MM Instamatic every place I went. I now shoot with a Canon EOS 5D Mark II and carry it every place I go. After I got back to the states, I enrolled full time at Art Center College of Design, graduating in 1972 with a BA degree in advertising/graphic design. Through my love for graphic design, I got involved with some of the top photographers in the Los Angeles area and photography has been a passion ever since.

I have found that when one door closes another always opens and it's even better than the one that just closed. When I was diagnosed in 2008 with non-Hodgkin lymphoma, a blood cancer that I am currently dealing with, I went into a depression and could not figure out how to get out of it. A lot of prayer, family and good friends helped me see the new door that was opening before me. The love for giving to others and my photography. Both cancer and photography have opened my eyes to a world I had not seen and felt for awhile. My photography has been a life saver in more ways than one. It's now time for me to "Pay it forward." Letting my photography touch the hearts of those who like my work and be able to give back the gift of fine art photography I have been given. A new door is opening for me, one that is taking me out into nature and letting me feel again. My eyes have been open, but now I can see! I will be donating a portion of my sales to the Leukemia & Lymphoma Society which helps blood cancer patients live better, longer lives and to Veterans, Inc., an organization that serves veterans and their families across America.

I hope as you view my photography, it will touch your heart in a way you can sense the beauty I see every time I look through the lens of my camera. It brings out the excitement of being a kid again, of looking at things for the first time and being excited by what I see. Every time I return to my studio from a photo shoot, it is like a giant birthday party. I can't wait to open each and every shot and feel the energy and excitement of each shot I was moved to take.

My journey with photography is an ongoing and ever-evolving process. I am challenged to slow down each and every day in this busy world and to stop and admire all the beauty by which I am surrounded. What I have discovered is to enjoy the moment, to love the sound of the shutter as it goes off and be lost in the joy, for in the blink of an eye it will be gone. I see the perfection and beauty in a world that is not always as kind and loving as I would want it to be. My photography is about seeing and experiencing the beauty all around me and hoping it will move the viewer in a way that they feel what I felt in that moment, in that once in a lifetime moment that has now been caught in the beauty of a print for all to see. Black and white or color photography both make my heart sing

A new door has truly opened for me, one I could not see in 2008, when it first closed.

ALL of my original signed photography, digital files and all rights to the photo can be purchased. Once I sell the original file it will no longer be available for purchase, it will belong to purchaser. Contact me if this is something you are looking for at jcdeziner@aol.com or through my FAA website.

You can follow can me on following:

Facebook: http://www.facebook.com/JerryCowartOriginalFineArtPhotography

Website: www.jerry-cowart.artistwebsites.com

https://plus.google.com/102819937840192320764/posts

All artwork in this gallery is the original artwork of Jerry Cowart. All Rights Reserved. It is for sale, copyrighted to Jerry Cowart and, as such, is protected by US and International Copyright laws.